Kit Guide
Blog articles on recommendations and suggestions on purchasing and using the Rooster water sports kit.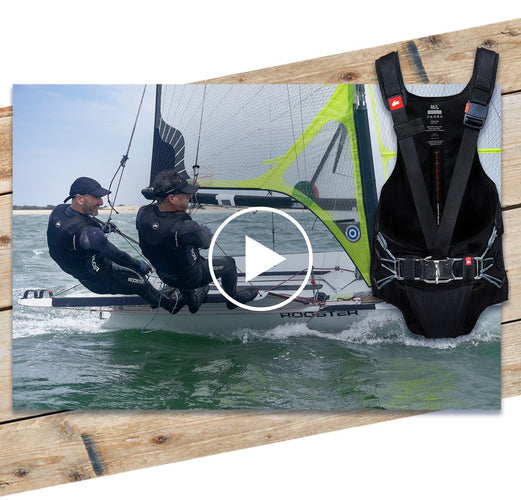 Technical Kit
Rooster Harness with Nappy Crotch The Rooster harness has been reimagined, redesigned, and rigorously tested by our team to provide to ideal amount of support and comfort on the Trapeze. The curved and pre-shaped body can be adjusted at 3 points on each side to allow adjustment down the upper back, across the middle and up from the seat panel, to tailor the fit to different shapes. This harness is compatible with a wide bar to support the hips and lower back, the bar can be changed to preference through the harness bar slot at the front. There is NBR rubber...
Rooster is one of the biggest Buoyancy Aid designers and manufacturers in Europe and has a vast amount of sailing...