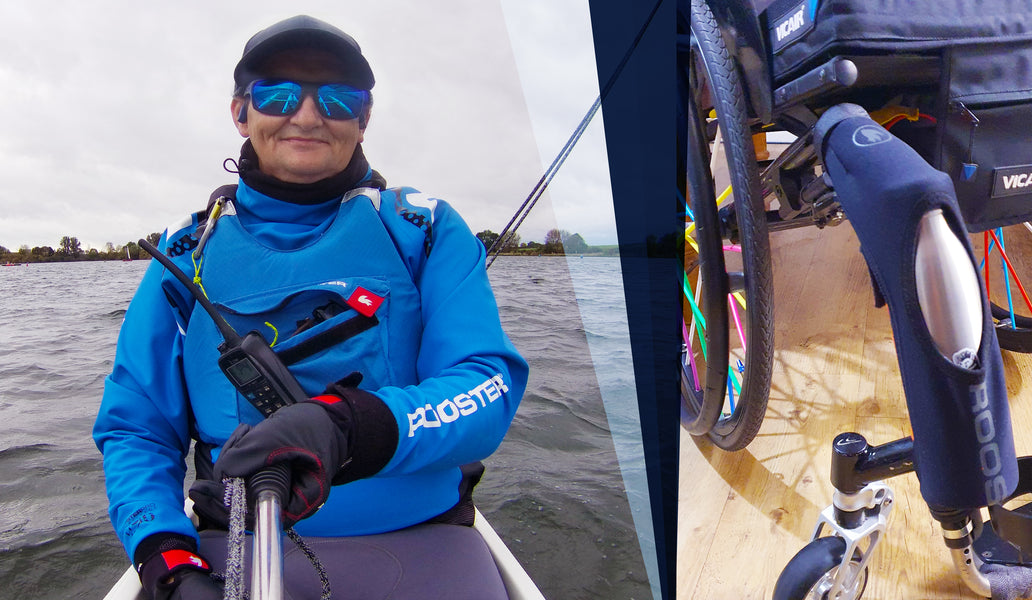 Kit Guide
Getting on the Water No Matter What - David Bainbridge
I was born with Ehlers Danlos Syndrome (EDS) and I'm at more extreme end of scale with daily challenges. The Zebra has been adopted as EDS mascot as its rare, May is EDS awareness month.
Sailing is my Therapy, was back on the water a week after being discharged from 3 weeks in hospital last May, I can't be treated / cured and best therapy for me is sailing. In September I was discharged at 18:00 on Friday night and on the water at 10am next day.
Instructors at Nene Outdoors in Peterborough are amazing, just adapt as and when needed. They make it so normal that when I'm on the water I'm just another sailor and that feeling is simply amazing, I learnt to sail for first time on 15th April 2021, I get a huge kick out of the feeling when in irons and wind fills the sail and I'm off, such an amazing high.
I'm usually first on and last off the water even in wet, freezing conditions and because I'm sitting, staying warm is purely down to my clothing and I'm always toasty.
I've been a Rooster® customer for just over a year and a I'm a big fan of Rooster products both on/off the water.

As a disabled sailor and a wheelchair user it's sometimes harder to find the right kit that not only does the job but accommodates some of my differences, keeping warm on/off the water is really important and I get cold in winter on windy platforms. Best kit I've found is my rooster gilet and jacket and sometimes if really cold wear the hooded soft shell. The characteristics of the products with thumb holes and better wearing material around wrists are exceptionally good products for an active wheelchair user, plus equally great shoreside.

I mostly sail challenger trimaran dinghy and thanks to the diamond buoyancy aid I've not needed a cushion as gives me plenty of support for my back and means I can enjoy more time out on the water than might otherwise not be possible.

I've sailed through the winter with sailing club and I always seem to be the warmest person on the water thanks to the Pro Aquafeece Top.

I wanted to share a photo with you, a different idea for Joey Bottle Holder, my first one arrived last week and I've been busy testing it since on my commutes to London, it's been so good I've ordered a second. Whilst I do intend to use on the boat, they also make an excellent bottle holder on my front bars as just the right length.


I'm off on my first voyage on S.V Tenacious in July, will be getting good use out of my Superlite Hybrid Jacket at night.
- David Bainbridge