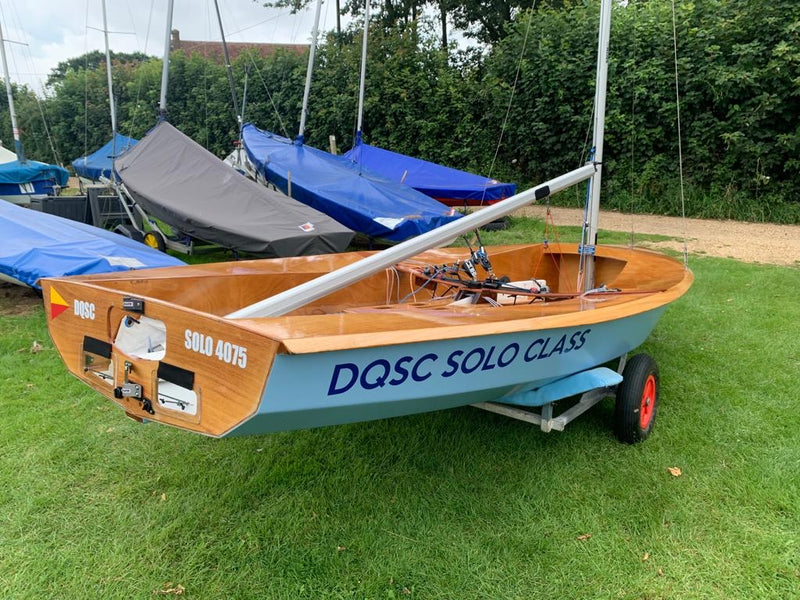 Boat Maintenance Tips
Restoring a wooden 23 year old Solo dinghy..
At the local club (Dell Quay SC in Chichester Harbour) we have strong Solo Class. To help encourage the National Solo class to grow , the decision was made by two existing owners (who currently race Solo FRP boats) to find and purchase a wooden Solo, in order to help continue to promote this strong fleet at the club.

Over the next few weeks, I will try to give an insight on how to restore a 23 year built boat and be competitive for club racing....
Most of the materials and fittings used during the restore are available from the Rooster Sailing website….


The choice of wood over FRP was made not only for budget purposes, but also for the tough construction wood has over the modern FRP hulls in case of any damage occurring and also that we have the expertise in the class to look after a wooden boat . Anyone who has sailed a wooden racing dinghy will also appreciate the 'charm' that a wooden hull gives too.

The 3 main aims of having a Club Solo are:

1. To have a Solo available for potential new members of Dell Quay SC who wish to try out a Solo before purchasing one and joining the Club.

2. To have a Solo available to current members of DQ from other Classes who would like to use her for occasional racing and an introduction in to how lovely these boats are.

3. To have a spare boat available to the members of the Solo fleet to use when their own boats are either off the water or packed up for travelling Series.

Watch out for further Rooster blog articles on the restoration process...
Leave a comment
Looking forward to this as I also have a wooden Solo.
George Moore @ 2021-10-21 13:22:17 +0100