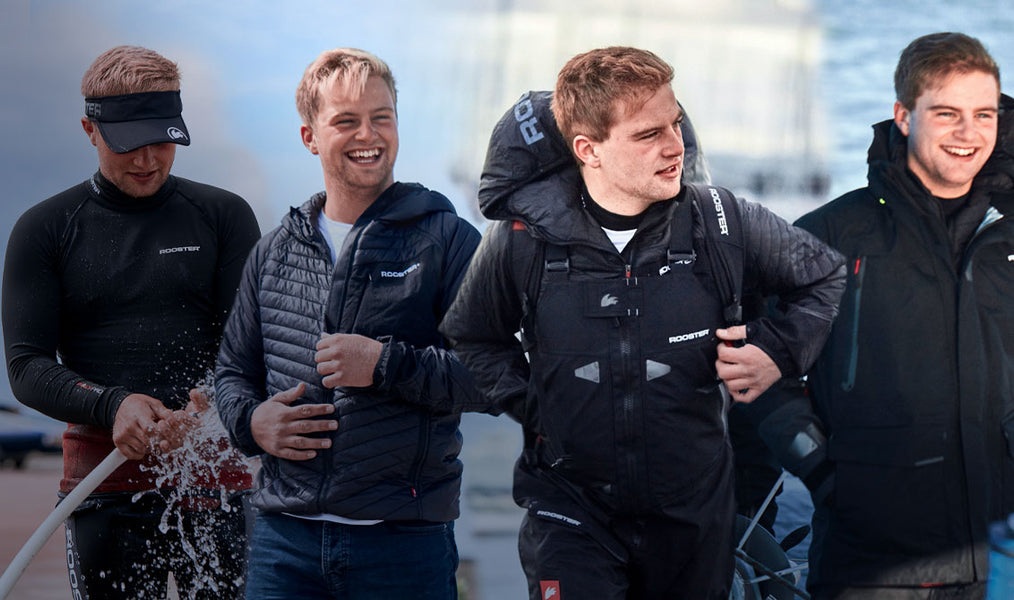 Kit Guide
A Kit Guide to Yacht Racing in the Winter - By Sam Mabey
Not so long ago watersports in the winter was reserved for the brave and stupid. However, this is no longer the case and the saying "there is no such thing as bad weather, just the wrong kit" has never been more true. So what is the right kit?
You will have most likely heard about layering systems at one point or another and the principle is more or less the same across the board, this is that although it may be tempting to just chuck on three t-shirts, two jumpers and some sweatpants, it isn't the most effective way to stay warm and selecting the right materials with fewer layers is crucial for warmth and manoeuvrability. I find that the three-layer system works best and as the name suggests it involves only three layers of clothing:
Base Layer
A base layer is a tight-fitting layer close to the skin. Although thin the difference between wearing a thermal base layer and not is very noticeable and definitely the first thing to grab when you expect it to get a bit chilly. I use Rooster's PolyPro thermal base layer top and PolyPro Leggings, they are super warm, quick-drying and hydrophobic meaning that if they don't get easily wet, it won't be a problem.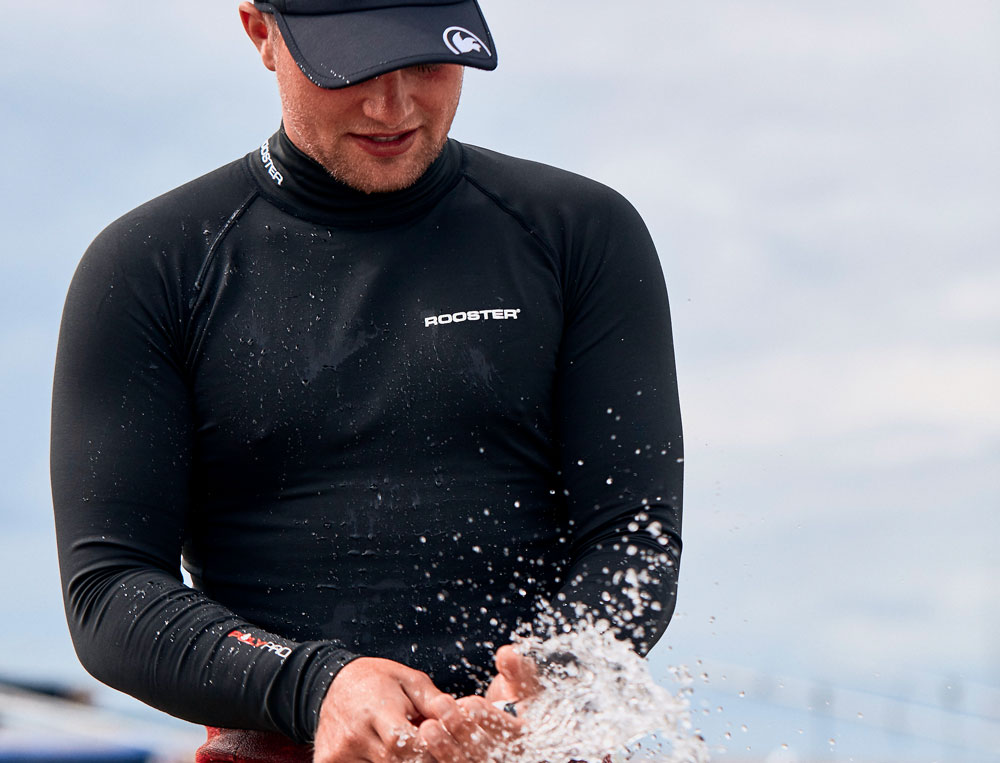 Mid Layer
Unlike the other two, the mid-layer is very flexible and can be anything from a Quick-Dry Tech T to what may as well be a sleeping bag with armholes. Picking the correct mid-layer is important and there are lots to choose from. Fleecy material is quite popular as well as down material and synthetic alternatives that tend to have more water-resistant properties. It is a good idea to have a mid-layer with some sort of water resistance as when the temperature rises you may want to take off the outer layer. Some examples of mid-layers are Rooster's Superlite Hybrid Jacket, Soft Shell Jacket and Hybrid Fleece or Tech Sweater.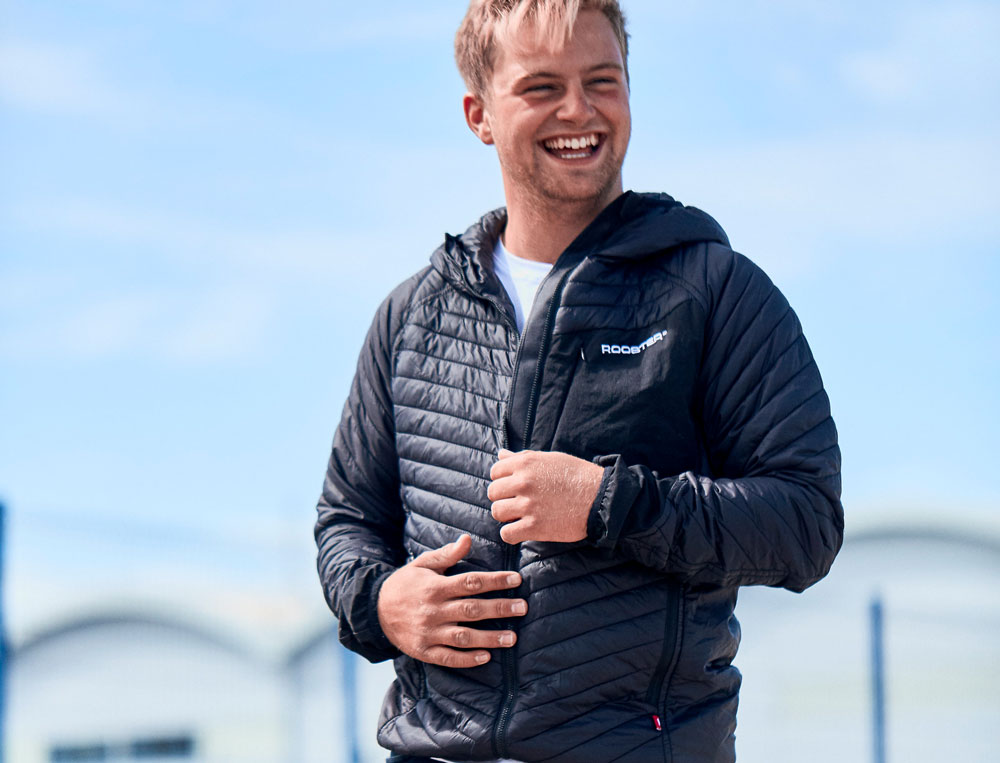 Outer Layer
The outer layer offers protection from the elements and usually won't have any insulation as it is what stops the wind and water getting in but is still breathable. The outer layer you need will depend greatly on what the conditions are and some examples are Rooster's Passage range and their Aqua Fleece smocks.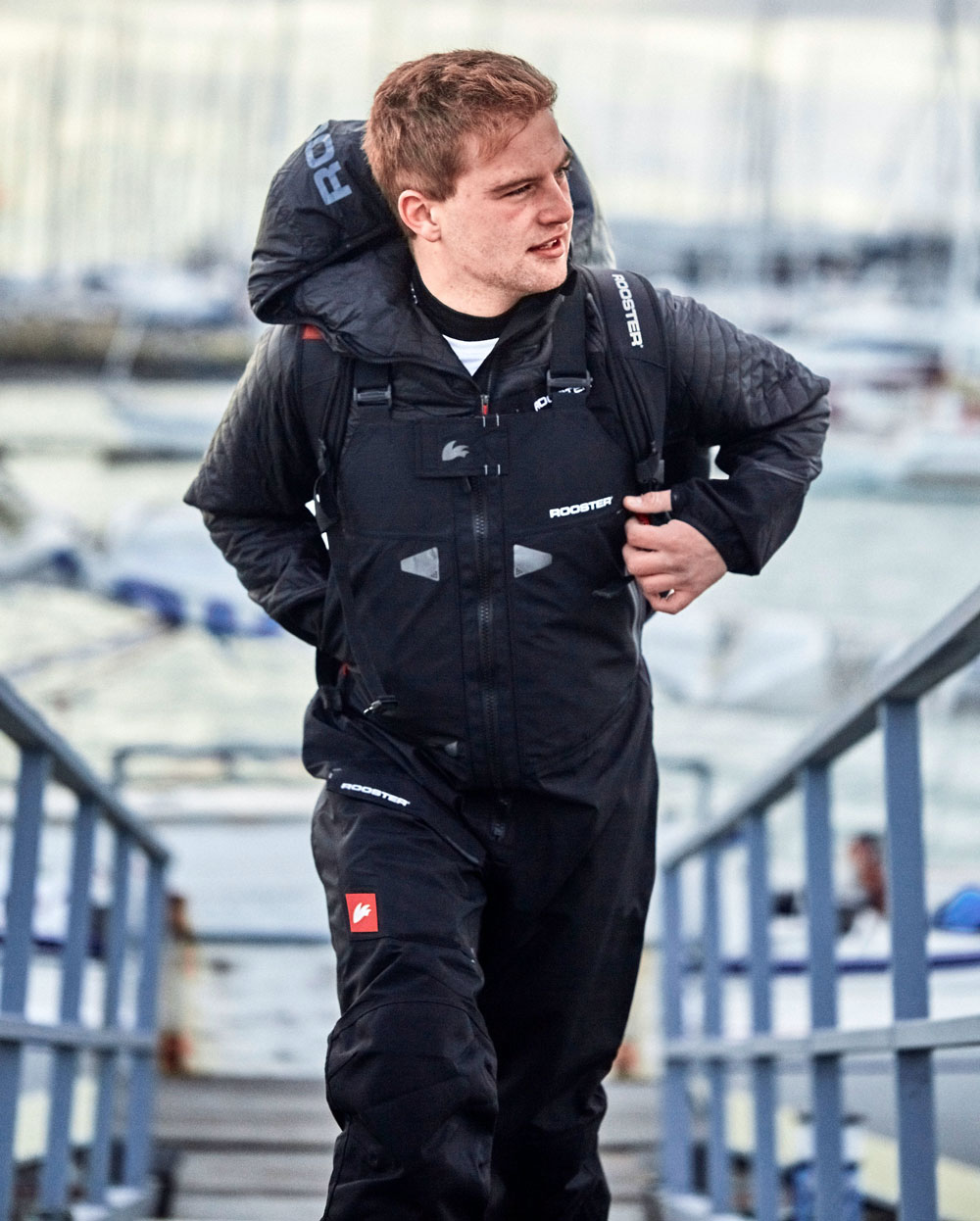 Extras
The above covers what to wear over your lower and upper body but your extremities suffer more from the cold and affect your core temperature. In winter you will most likely be wearing boots so you may not pay much attention to what socks you wear underneath, however, water can still find its way down your boots and if you're wearing cotton socks your feet will be very cold very quickly. I wear my PolyPro Socks under my boots, even though they are very thin they are warmer and more comfortable than traditional boot socks. When winter rolls in and fingerless gloves no longer cut it but you still want to be able to do things like tying knots your choices are limited, this is where glove liners come in. Rooster's PolyPro Glove Liners are perfect to keep your hands warm whilst still having functioning fingers. If conditions are extreme then the new Combi Gloves will not let you down when it comes to warmth and protection. Your ears and head lose heat at a rapid pace so it is important to insulate them. A Supertherm Beanie does the trick, although if you want more coverage you might be happier in a full Aqua Fleece balaclava.
It is amazing how much more enjoyable time on the water is when you are warm and dry so don't brave the elements this winter, control them with a well thought through wardrobe of kit that will allow you to cruise around like it's summer again.
Sam Mabey