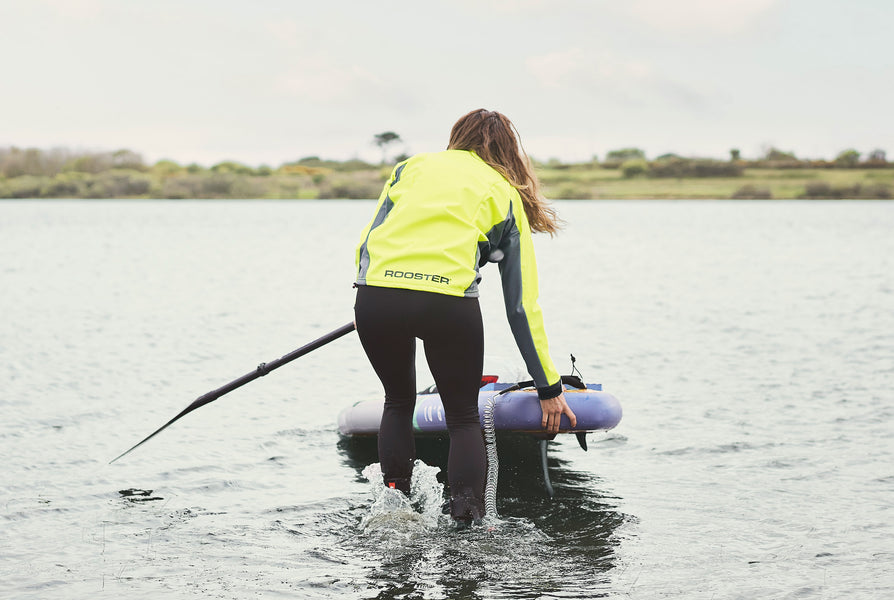 Kit Guide
12 Paddleboarding Safety Tips - Sea lion Boards
Stand Up Paddleboarding is a great way to enjoy the water, from calm sheltered bays along the coast, to the white-water fun that can be had along a river but remember to be mindful to know your your limits and keep yourself safe whilst paddling.
Here are some of our top tips to think about before you hit the water!
1. Respect the water
First and foremost, every body of water should be respected. Never underestimate it.
2. 360º awareness of the changing conditions
Being aware of your surroundings, the changing of tide, the changing of the weather etc is key to safe paddling.
3. Weather conditions and forecast
Plan your journey by checking the forecast but remain vigilant on changing conditions whilst on your journey. Is the wind changing direction?
4. Suitability of your equipment
Is your equipment suitable for your journey?
5. Checking your equipment
Make sure to check your equipment is in working order to keep you safe. Here are some tips for making your board last longer 
6. Wear a leash
Do not leave the land without the right leash. Which leash should you wear? Check out our guide to leashes here.
7. Wear a PFD
Wearing a PFD (Personal Floatation Device) could save your life. With lots of different options available, click here to check out our guide to choosing the right one!
8. Take a phone
Just in case of emergencies, make sure it's in a waterproof pouch and attached to you, rather than your board as it's no good to you if you can't get to it in an emergency.
9. Local Knowledge
Use your local knowledge to plan your journey, however if you don't know the area, plan, plan, plan!
10. Paddle with a buddy
Paddling with a buddy isn't just fun, it's safer! If you are a solo paddler, make sure you tell someone your route and where you are going!
11. Practice, Practice, Practice!
What is your skill level? Are you capable of the planned route? Can you self-rescue if you were to fall off your board? Push yourself within your limits, and remember, practice makes perfect!
12. Keep calm
If in trouble, try and remain calm and raise the alarm.
We hope these tips will help make your Paddleboarding adventures even safer and more enjoyable!
If you've enjoyed reading this blog, then you can check out more of our safety advice here and don't forget you can also follow us across our social media channels where you'll find lots more information and advice on our products and all things paddleboarding!