Boat Maintenance Tips
Blog articles on looking after and improving your dinghy, keelboat, or SUP, including articles showing how to repair or fix issues.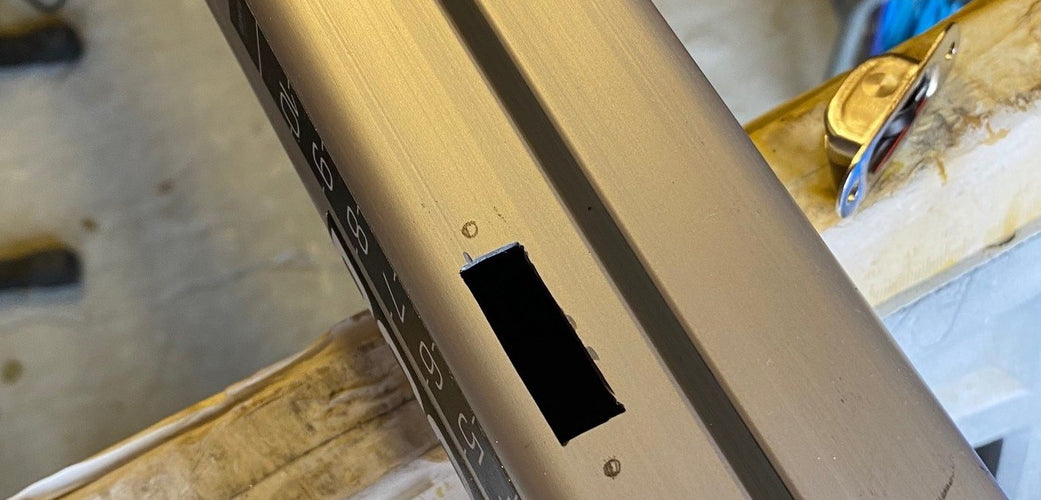 This a short article on how to cut a neat slot in your alloy mast or boom to fit a typical sheave box.  This example is fitting a small 15mm diameter sheave block (from Ronstan) into a boom for the adjustment of the outboard end of a mainsail flattener.   Tools required: Pencil. Masking tape. Ruler. Vernier Callipers. (Optional) Hand/Electric drill and bits. A center punch. A small metal file. (Flat or triangular). A 'Dremel' tool and cutting disc attachment. (Optional)   Self tapping screws or pop rivets to fix the sheave box. Duralac Anti Corrosive Compound. A typical Sheave box ...