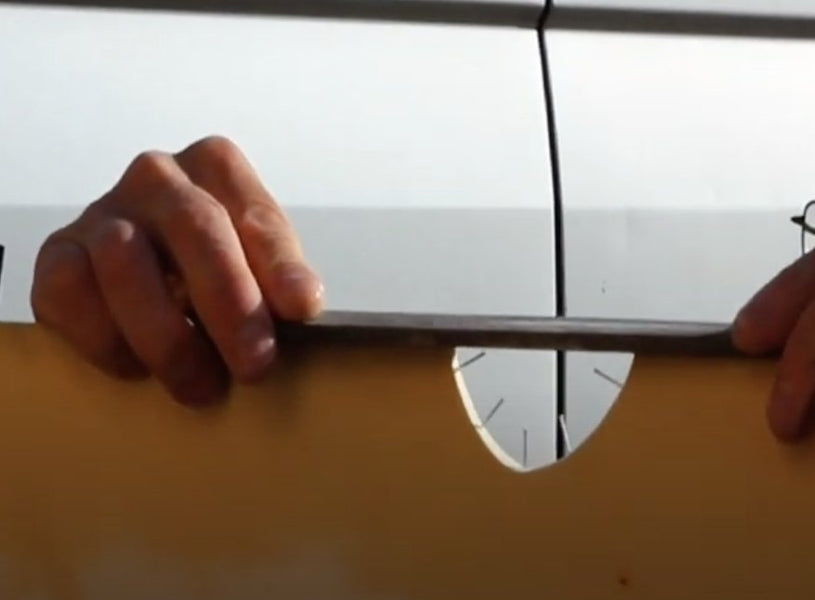 Boat Maintenance Tips
How to Repair a Laser®/ILCA Daggerboard
We had a visit from David Summerville of Phoenix Marine at the Rooster Head Office to demonstrate how he repairs Laser® / ILCA Foils.
I am sure that after watching the video you will be well equipped and encouraged to do it yourself, but if you have realised how much time and materials are required, then you might also like to leave it to the experts. Phoenix Marine will repair and re spray (with a water based polyurethane finish using a spray oven). Please contact them directly for a quote.
In the video David used polyester products, which are fine and low cost, but epoxy products these days give a stronger bond, not so brittle as polyester/GRP repairs, but the materials on the downside cost slightly more, and take longer to fully cure. Both products need warm surfaces and air temperatures (Over 12deg C) to full cure.  The WEST system has a useful kit called the WEST SYSTEM 105K GLASS FIBRE BOAT REPAIR KIT. 
This kit is complete with all the brushes and pots you need, plus 'peel ply',  to give a finish to the epoxy surface, ready for final white coating again with epoxy resin mix, but we suggest using with a very small amount of the WEST white pigment to give a final finish. You will also need some Acetone solvent either in tins of 250ml, 500ml or 1 Litre to clean up brushes and tools etc. Acetone works with both epoxy and polyester resin products .