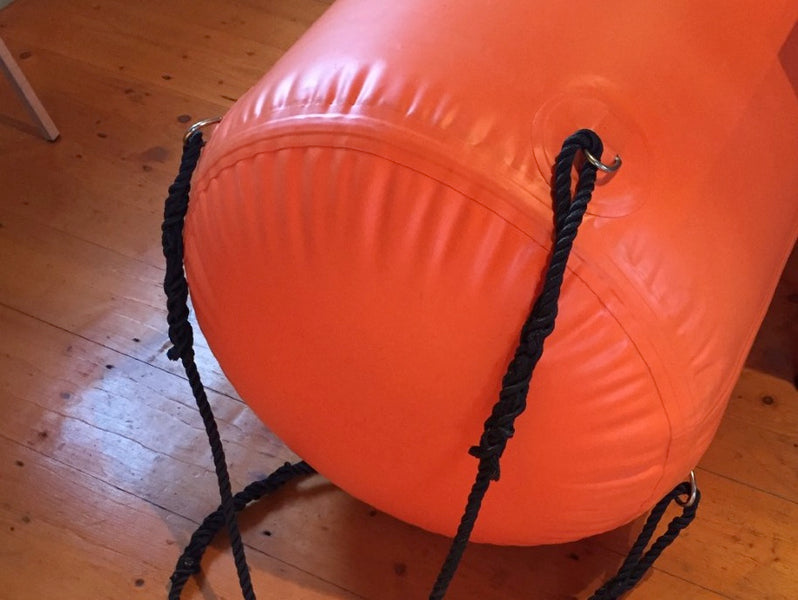 Boat Maintenance Tips
Getting ready at the local sailing club for the start of the 2020 spring season
Getting ready at the local Sailing Club for the start of the 2020 spring season with Rooster Race Marks
The annual RYA Dinghy Show marks the start of the Dinghy Spring Season for the UK. At my local sailing club - Dell Quay SC, the first event of the new 2020 season is the 'Breakfast Breeze' race on the 7th March 2020. In readiness for the new season, the club purchased during the 2019 winter a number of new
Rooster Inflatable marks
.
This allows our Race Officers of the day, the option of setting a better club race course (and not using fixed marks) to suit the prevailing wind and tide conditions. The new Rooster marks are available in a variety of sizes and colours to suit the requirements of most clubs.
The smallest mark Rooster stock is the budget busting
Racing Mark 'Pin' 30cm x 130cm
a (30 diameter x 130cm height mark) ideal as a start line pin end mark, or as a light weight, easy to handle
coaching mark
for the impromptu on the water coaching sessions. (The mark is available in blue, black, orange or yellow colours). Next model in the range, is the
Racing Mark 'Dumpy' 100cm x 76cm
a 76 diameter x100 cm tall inflatable mark available in black, orange or yellow colours. This mark is ideal for short leg club courses, and again easy to handle for the patrol boat crews when deploying. Next up, in the
Racing Mark 'Tall' 153cm x 61cm
– a popular choice for typical club racing with the benefit of a 1.53m height, so it can be seen at distance for race competitors - and the Race Officer – available in black or yellow. And finally, the for your
Open, National or Intentional events
, Rooster can supply the
Racing Mark 'Giant' 183cm x 76cm
a 183 high x 76cm diameter mark - available in black or yellow.
Each mark is made from 32oz PVC Polyester fabric and has attachment 'D rings' made from stainless steel. See below
Figure 1
Figure 1
Setting up a typical Rooster 'Tall' Race mark for deployment
Now, once you have purchased your race mark, you will need to create a simple rope 'harness' to attach a small sinker weight (approx. 10-15Kg) of your choice, to help the mark stay upright when deployed in the water. Each rope was approx. 1.5m (2 no. required) and was simply spliced to each of the 'D' rings (4 no.) How to splice a 3 strand rope ? - see HERE
Our club made a simple rope harness using 10mm diameter 3 plat rope, spliced to the mark 'D rings' as show in Figure 2.
Figure 2
Next, using a large plastic plant pot (or bucket) as a mould, (The pot we used was approx. 300mm high x 250mm) we then made a suitable small counter balance weight from concrete (using a bag of pre mixed fence post 'fast cure' concrete is ideal) and using a small length (1.8m) of galvanised chain, passed the chain through the plastic pot mould, and out the bottom, and then filled with the wet concrete mix and allowed it to set for at least 12 hours. When the mould was removed, (we cut it off with a sharp knife) it look like this as in
Figure 3
Figure 3
We than attached (using a stainless steel 'lock carbine hook') a suitable rope anchor to the large shackle to complete the job. You will also need a foot pump to inflate the mark, the Rooster Mark Foot Pump is ideal, as it has a suitable bayonet fitting used to attach it to the top of the mark valve. If you have any further questions or need advise on your race mark requirements, do not hesitate to contact our Customer service team at Rooster Sailing. - And don't forget, if case of 'accidents' the Rooster Mark Repair Kit