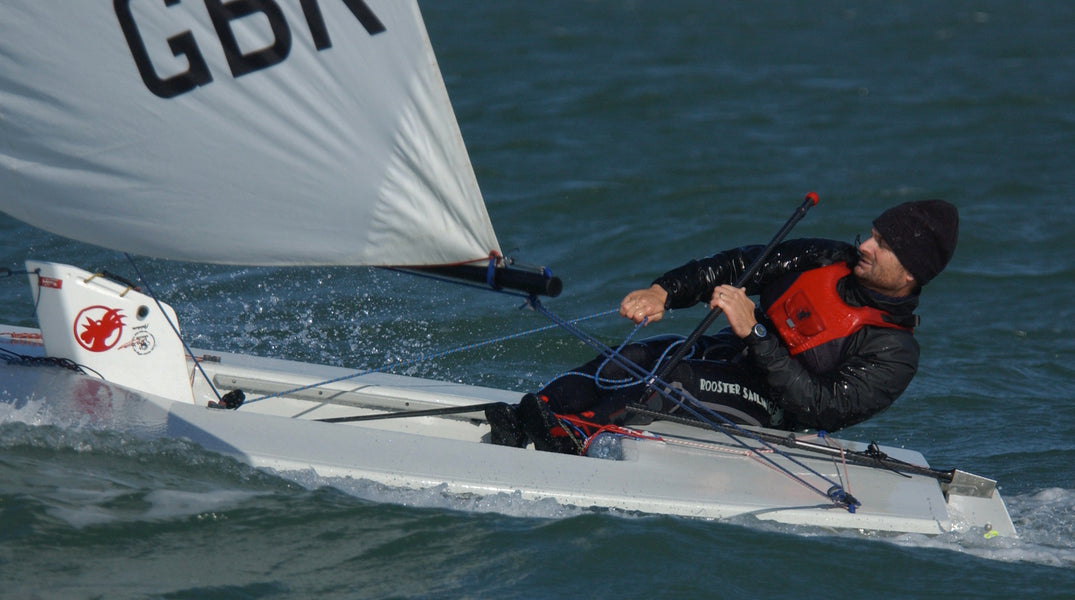 Rooster News
The Classic Hiking Shorts Story
The Rooster Classic Hiking Shorts were the first technical clothing product developed at Rooster.  We had tried to get the UK Marine Clothing industry to make hikers but the standard reply was: "The market is not ready for hiking shorts". They were obviously not aware of the potential impact to make hiking in dinghies so much more effective. I had successfully worn some of the early Australian versions in the Laser (now ILCA) and was desperate to share the benefits they could provide and help other sailors feel the benefit too. This is where my passion to branch Rooster into the technical clothing arena began... 

The initial development was slow as it was hard to get the factory to do what I asked them from 100's of miles away.  So I got on a plane to the factory and spent 10 days in their Research and Development department until we had some hikers that I could be proud of.  
The initial batch was a mixture of half length and 3/4 length hikers with what I thought was a cool Rooster Sailing font.   
From that moment on, my mission was to help as many people as I could where thereafter I spent the next year taking them round the UK Laser regattas trying to educate the sailors that these would really make a difference.
So many times I would hand a pair out to someone to try and after racing taking a payment from a happy sailor who could not believe that hiking could be made comfortable.  
The 3/4 proved popular as we laser sailors tend to use our knees quite a lot on the cockpit floor.  We were also trying to stay within the weight of our sailing gear rule and anything that could save in weight was worth leaving out - hence the lack of shin covering.  This lack of lower leg also makes them easier to put on. 

It was not long before Rooster Hikers could be found in all hiking boats. 

The initial batch of half length versions were less popular and so we pushed our investment into the 3/4 version.  I still see some of that first batch of half length hikers around some 22 years later. I think you could argue that we make gear to last. 

Since then we have got a bit cooler with the logo and improved even more on the durability of the product.  We have continued to make 'comfort' a strap word for the Classic Hikers by using slightly more flexible materials than the Pro Hikers.  

The Rooster Classic Hikers were definitely the start of a development journey in Rooster's technical sailing kit and they are still very much a key part of the range today.