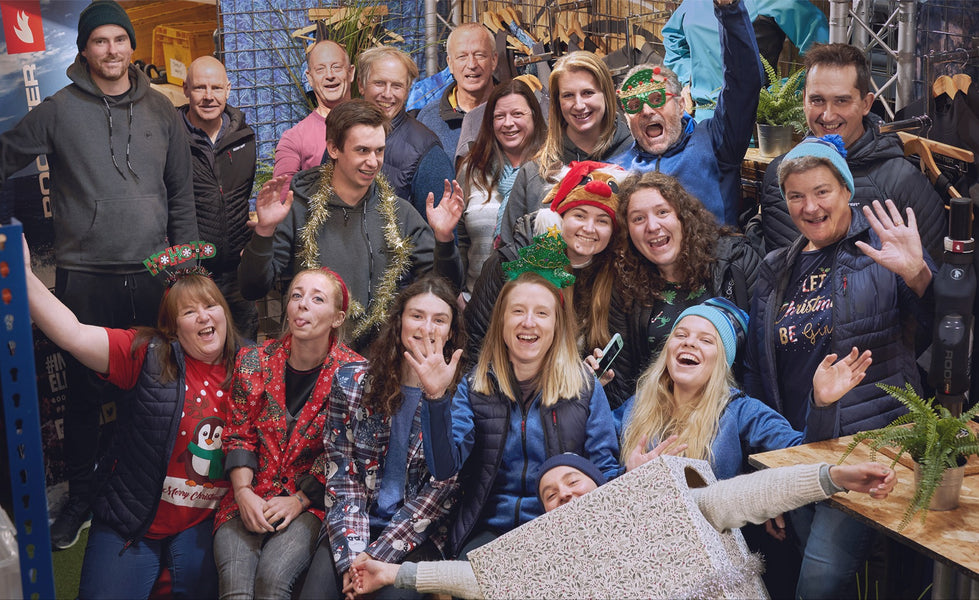 Rooster News
Thank you to all our fantastic customers
A year of Heartache, Stress, and Humble Relief 
It has certainly been another historic year, and I would personally like to thank each one of our customers who, year on year, put trust in us for providing your product needs. 
On the face of it, you would think that the types of products we sell are straightforward to manufacturer, but like all industries worldwide, we too have been at the hands of everything that we are all now too familiar with. If a pandemic was not enough, how about Brexit, a global supply chain crisis, and of course, good old raw material shortages making it tricky to manufacture the very products we want to sell you.
Despite all that, the Rooster team have worked incredibly hard to keep the cogs rolling, and although perfection is a far-flung thought that we all aspire for, we strive incredibly hard to maintain the best customer service so that ultimately you get in your hands the products you want, coupled of course with considered advice from the team about what the best options for you are. 
I think it is important to highlight that the Rooster team is like a family. We are all sailors and water sports enthusiasts who understand what kit you need to wear in order to keep you warm, cool, or protected, and with our technical team, we strive to make sure you truly understand all your options. 
Whilst this year has been a successful one for many reasons, it has also been a sad one. The pandemic continues to cause such grief and sorrow, whilst the economics of Brexit has disabled business from working in a cost-effective and seamless way, but despite that, 2022 will be a better year, with perhaps a little less Covid and with some stabilization in the global supply chain, the Rooster team are planning for success.
In January, we will quickly turn to make quick progress on enhancing our content development online, getting to grips with a cool enhancement that will make it super easy for you to understand what size you need and in general better enabling you to truly understand what we are offering. Our USA Retail website platform will go live early in the year, and of course, we have some exciting product developments which will join the Rooster family of products, backed of course with great explanation and understanding.
I would once again like to take this opportunity to thank you for being a Rooster customer, and I would also like to extend my thanks to all our partners and suppliers whom we work with to deliver our broad and exciting product range all year round. Enjoy your Christmas Holiday season, and all the best for a great new year. 
My Best Wishes
Luke Morrison
Managing Director